Welcome to Copy Resources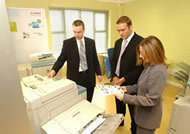 With more than 25 years of experience in the industry, Copy Resources Inc. is the company you should turn to for quality office products and services.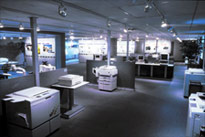 We carry the entire line of Canon Digital Copiers, Color Copiers,
Laser Fax Machines, Color and Black & White Printers, Color & Network Scanners and Large Format Blueprint Printers. If your requirements do not call for a new machine, we also carry remanufactured and refurbished copiers at prices sure to meet your budget.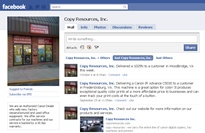 Make sure to check out our Facebook page for exciting updates and special deals! A Youtube channel is also on the way!